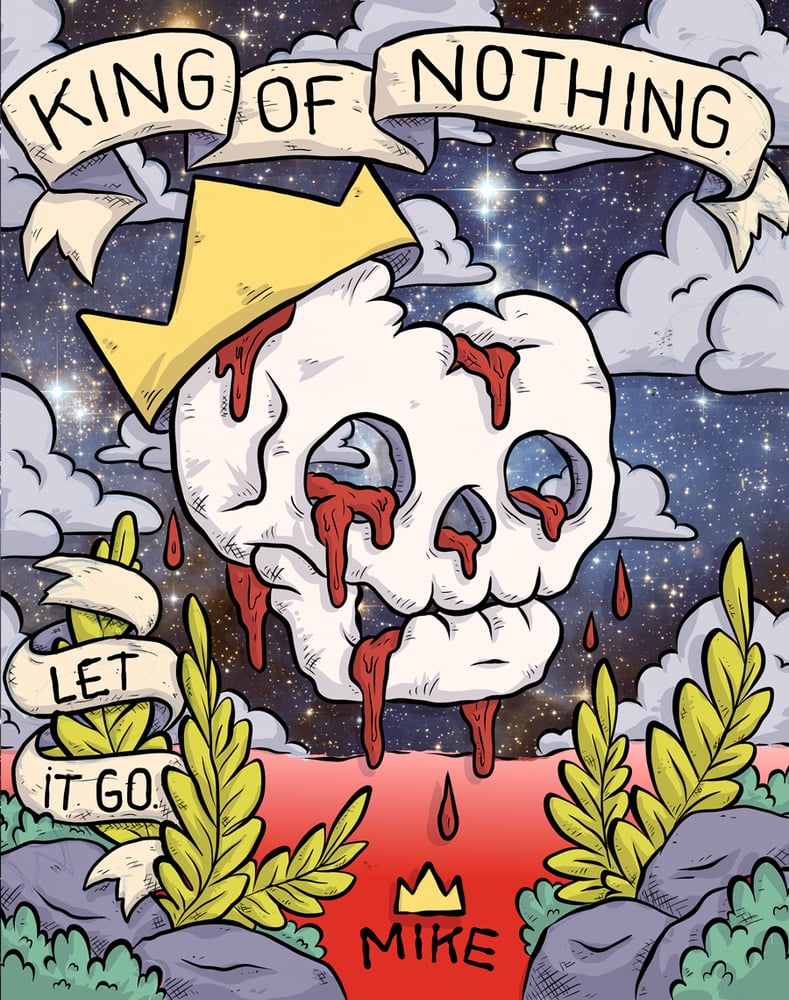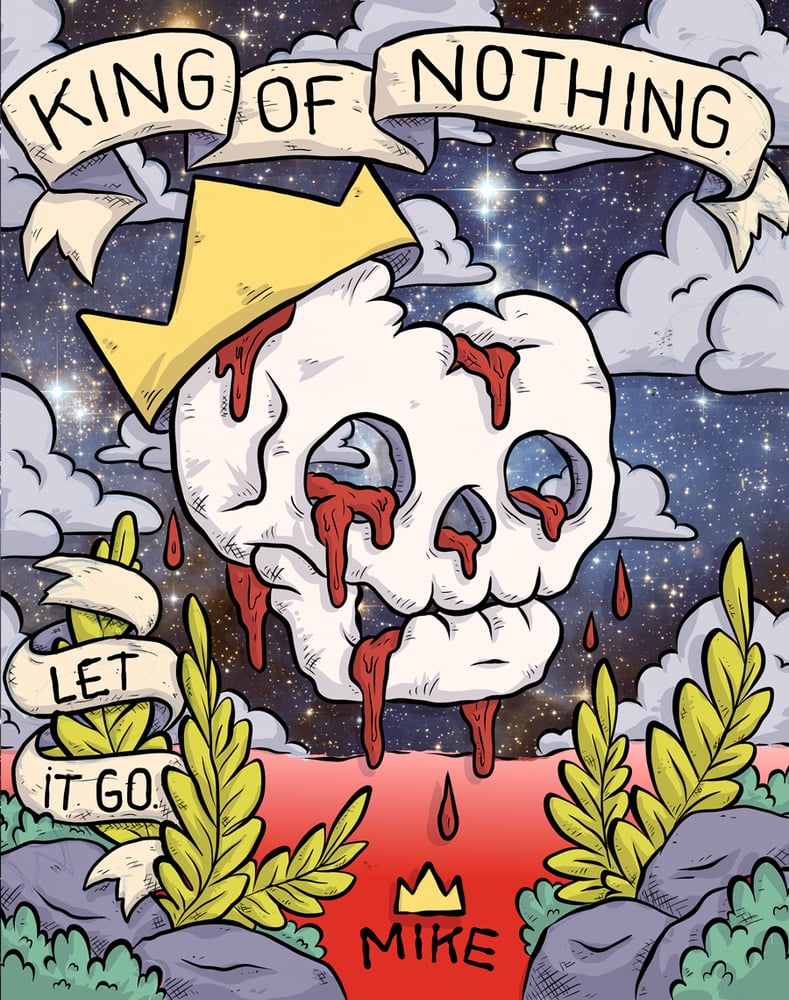 King of Nothing. (Pre-Order!)
by Mike King
$25.00 / Sold Out
"King of Nothing" is a collection of the first five books of "Lion's Teeth".
Hundreds of pages jam packed with comics, tattoo flash, writing, and photography by Mike King in a nice large format. Perfect for leaving on a coffee table or hurling at terrible people.
Comes with two patches and an exclusive preorder backpatch!
Ships in the first week of May!